. . . Or rather "Tea and Coffee."
Aaaaarrrrrrgh, I only had one evening to do this one, aaaaaaarghhh . . .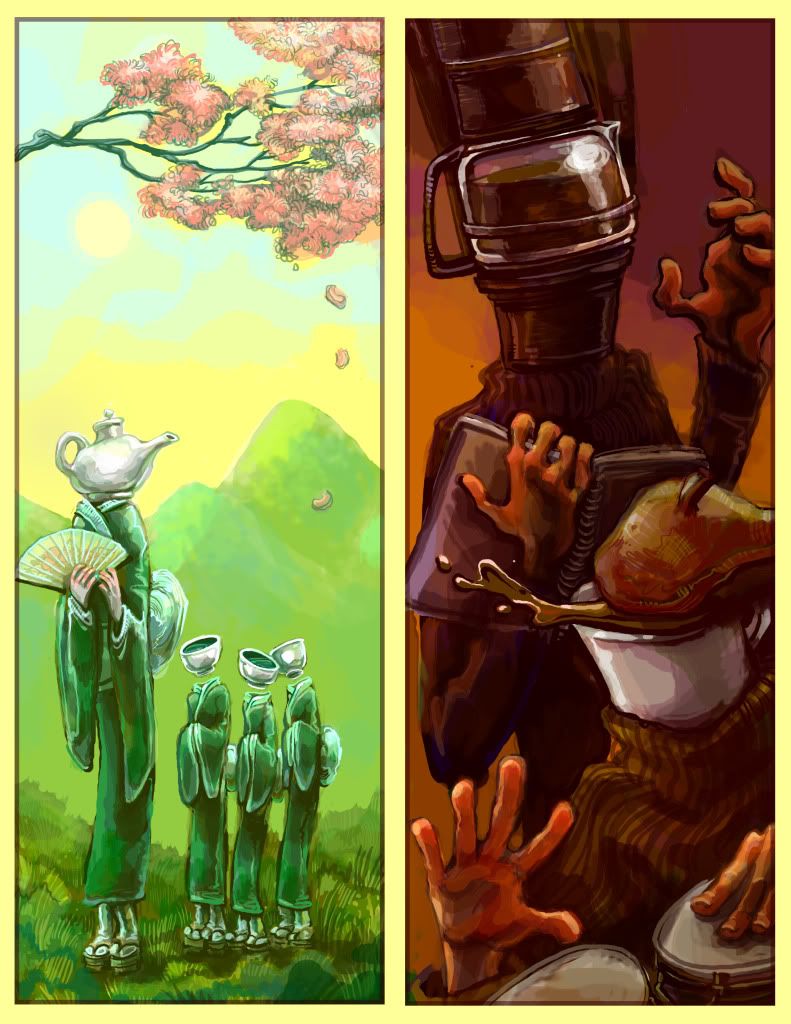 Coffee always makes me think of coffee shops with bad lighting, worse poetry and people wearing berets and roll-neck jumpers performing it. Tea has a more clean, regal and sophisticated bent to it.
. . . Shush, bias, nobody asked you!
Aaaaaaargh, I wish I had had more time to work on this as the subject matter is so very, very abreast with my interests ^_^;