Happy Easter, all!
I made this wee statuette in reference to the story of the Goddess, Eostre. It is often said that today's Easter holiday owes a great deal to this Pagan Goddess of Spring, who saved an injured bird by changing it into a rabbit. Every year round spring, however, the rabbit would then remember that it was a bird, and it would lay eggs. Hence, we get the Easter Bunny and Easter eggs.
Now, this story is a topic of debate, just about everyone I've heard it from/asked about it has told me something different. Either way, it's a fun idea and so we get . . .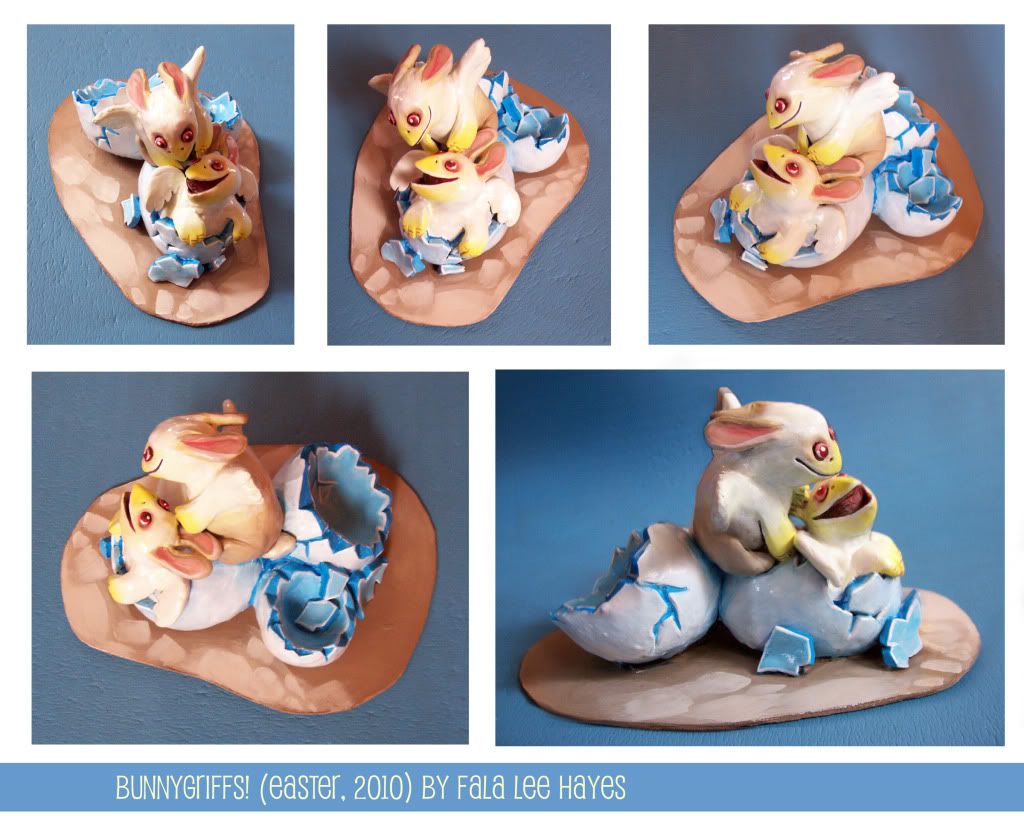 BUNNYGRIFFS! . . . Come to think on it, I want to declare my responsibility for coining that term right now. I can not be certain the concept is my own to claim, but I'm going slap my hands down on this tabletop and say 'Bunnygriffs in name, copyright Fala Lee Hayes, 2010". Hurrah! . . . Or would it be more cute spelt 'Bunnigriffs'? Arararararrr.
And lastly, a wee doodle which is sort of Re: The Last Post. One person will get this. For those who don't . . . er,
tant pis pourtoit
. . .? HOY, IT'S STILL EGGS.